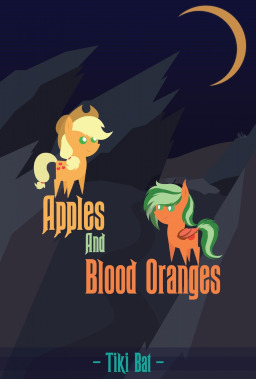 It's Applebloom's favorite time of the year, the day she gets to plan out the yearly Apple Family Reunion with her big sister Applejack!.. although this year's has a twist. As it turns out, the Apples have an old branch of the family out in Hollow Shades who have never been invited, the mysterious Blood Oranges...
Not knowing why they were excluded for all these years, Applebloom invites them to the reunion and the Blood Oranges are more than happy to meet the family they never knew they had... but how will that family react when a group of bat ponies show up? Only time will tell…
---
I have to give a special thanks to Halira for offering feedback, suggestions, and advice throughout the course of writing this project. I don't think I would have been able to stay motivated through this project without her help and support.
I also need to thank Lawra, Nailah, and Gaby for offering some feedback, pre reading, and edits to this story.
I really can't thank them enough for their help, and it genuinely means the world to me!
Chapters (1)