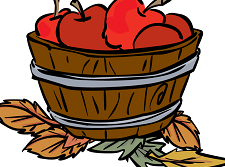 John Apple, aging human farmer, has recently been injured in an accident by one of his horses. The doctors say he'll be unable to take care of his farm anymore due to considerable chronic back pain he will suffer for the rest of his years.
Farming had been his passion all his life, and had always been used to distract from the loneliness he felt from never having taken a wife, or raising children. Now faced with the prospect of losing his farm, having no options for meaningful employment, and the loneliness he can no longer distract himself from, he decides to bring an end to it all.
But what's this? He's still alive? Why did he wake up as a horse? How are these other horses able to talk? Why do these Apple horses keep calling him their father? And, perhaps most importantly, after finding himself with the family he had always wanted, does he dare tell them the truth?
Chapters (13)