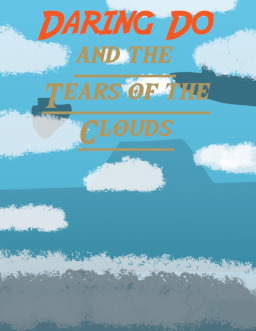 This story is a sequel to Daring Do and the Legend of the Kirinstone
---
A.K. Yearling is summoned to Canterlot to embark on an expedition to investigate reports of floating ruins over the Southern Sea, where she finds both ancient history and a villain who's been waiting for the perfect chance to strike.
---
Written as a birthday gift for PonyJosiah13, who also helped with proofreading and planning.
Inspired by The Legend of Zelda: Tears of the Kingdom.
Again, no, not a crossover.
---
Additional notes (spoilers):
Beelzebub, Azazel, and returning demons inspired by the game Helltaker.
Some airship designs inspired by the Super Mario Bros. games.
Chapters (13)