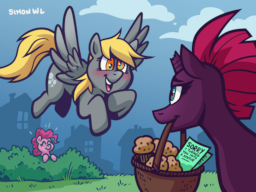 Source
Pinkie Pie takes a lot of things seriously, surprisingly. Party planning, being a good friend, and helping reform her marefriend chief among them. And like most everything else, she has a unique way of going about it.
---
Written for NaNoWriMo 2020.
---
Story inspired by cover art used, made by simondrawsstuff.
Chapters (1)