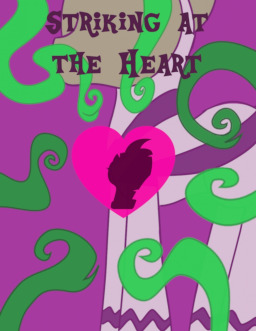 Every supervillain longs for the day where they learn their nemesis's true identity, to strike them where it truly hurts - those closest to the hero. Unfortunately for The Mane-iac, this is one of those cases of be careful what you wish for.
---
Written for a Quills and Sofas speedwrite.
Inspired by this prompt from the Writing Prompt Reddit.
---
A thank you to KrazyTheFox, PearlescenT, RubyDubious, Shaslan, Snow Quill, Vis-a-Viscera and the other contest participants for proofreading before publishing.
Cover made with help from the talented Snow Quill.
Chapters (1)