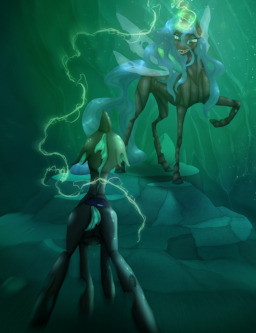 I have spent my whole life in the hive, learning to be an infiltrator. But now Chrysalis has fled, and everything has changed. I don't know what I'm going to do next.
Let me tell you how I got here.
---
Written as part of a fic exchange for Flashgen.
Cover art by Shaslan.
Chapters (1)