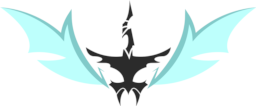 Source
Equestria and the world beyond is vast and ancient, with countless mysteries waiting to be uncovered, and a million stories waiting to be told...
Hidden from other races and civilizations for aeons, Changelingkind turned out to be far larger and more complex than Ex-Queen Chrysalis, Thorax and their Changelings. With the Purification of Thorax's Hive and the fall of the Masquerade, the whole world are left stunned at the realization that not only do the Changelings lived among them, feeding on their love and helping/manipulating them whenever they could, but also had history and mysteries far deeper than anyone could even begin to imagine...
Codex Equus is a collaborative world-building project by Red Qilin (BrutalityInc on DeviantART), Godzillawolf (Kendell2 on DeviantART) and many, many others. MLP belongs to Hasbro. Please support their official releases.
Chapters (6)