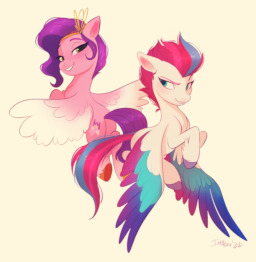 Source
When Zipp is announced as heir to the crown of Zephyr Heights, Pipp resolves to remove her sister from the line of succession in the only way she knows how.
If only she weren't so awful at it.
---
Written for the Quills and Sofas Siblings Contest, where it placed second.
Now with a Russian translation here by NovemberDragon, Randy1974 and Nuclear-pony-Jack.
Chapters (1)