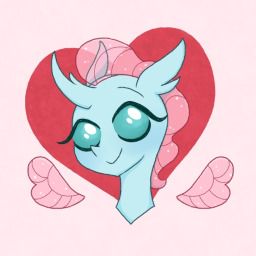 Source
It's vacation time! And much to the chagrin of everycreature but Ocellus, Professor Rarity has given an assignment: use your unique skills to provide a service for your friends.
Ocellus has a great idea! In order to help propagate love, her service to her friends is the chance to take a practice run at admitting their feelings to their crushes, a task made easy by her changeling magic. It's a great idea!
Maybe.
This story takes place shortly after She's All Yak.
Chapters (6)