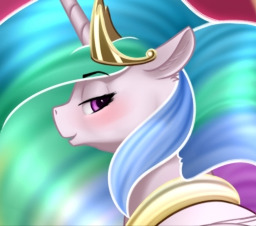 Anon is woken up early to find that Princess Celestia has found it necessary to inform him of an ancient Equestrian law that concerns him. Of course he would make a good personal masseuse, right?
Rated teen for foul language and a tiny bit of lewd references.
This is an anonymous commission! Feel free to contact me if you're looking for a commission as well!
Cover art by Mercurial64! 1988247
Chapters (1)