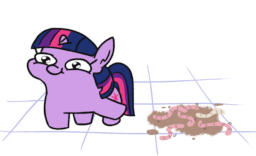 Source
Twiggles makes new friends on her adventures in Ponyville. Princess Celestia claims they aren't really friends, but Twiggles will show her. She will show the world, how strong their friendship bondage is!
Story is "technically" complete, but leaving it open to future bad ideas and guest chapters!
----------
I don't even know anymore. Art is of course what's his face TJ Pones... or Jargon Scott, idk anymore I just assume they're the same person. Inspired from that one art thing, and no one edited because the only thing that could fix this story is the Delete Story button.
Chapters (6)