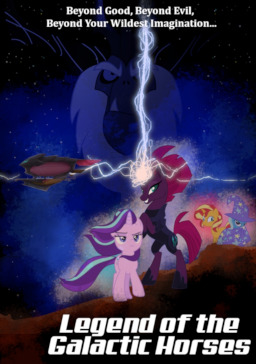 Tempest Shadow is still unsteady on her hooves, struggling with the decision she made to turn her back on the Storm King. She isn't sure where she fits in, in the bright and colorful world she left behind as a filly. All she can see is the weakness that peace and tranquility has bred into society, and when a new threat rises up, Tempest Shadow might be the only pony who's willing to face it down.
---
Written as a commission for Undome Tinwe
Thank you to all my readers, something something like and subscribe and patreon, something about eating food, self-deprecating joke about my sense of self-worth.
Chapters (4)