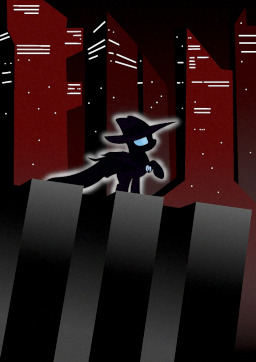 Seasaddle is a city where the highest of high tech meets with the lowest of low society. The rain only seems to let up at night, and sunny days are as rare as hen's teeth. It's a city where the heavens weep, the earth rumbles, and the crowds pray for somepony to save them. Only one pony is up to the task, and when she's forced out of retirement, she'll do her best to take up the burden without being broken by it.
---
National Novel Writing Month 2020 project!
I'll be publishing this as I meet daily goals, so hopefully the story goes somewhere interesting. It's something I've had ideas about for a few years now.
Thank you to all my readers! You're the reason I do this silly stuff!
Chapters (25)