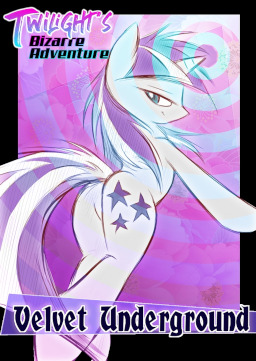 Twilight Velvet is a mare leading a charmed life. She's always relied on her ability to see a few moments into the future to keep her out of trouble, but when she gets caught up in danger that spans centuries and continents she's going to need to rely on other ponies if she wants to survive this bizarre adventure!
Two decades before the return of the Nightmare, an ancient evil is unearthed by ponies who aren't equipped to recognize it. The fate of the world is at stake in a game of cat-and-mouse between Twilight Velvet and four spirits of chaos!
---
Written for National Novel Writing Month. I'm going to attempt to publish a chapter every day as I write it, so there will probably be even more editing mistakes than my usual work (if that's even possible).
Chapters (26)