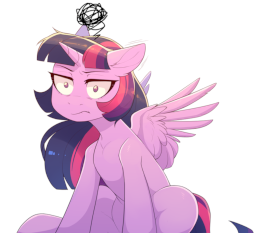 When a major magical mishap leaves Discord homeless and seemingly without his powers, he gets it in his head that he can simply stay with Twilight until he has somewhere else to go. He's rather insistent, too.
But hey, having an annoying and presumptuous roommate that causes ridiculous and unpredictable things to happen all around them simply by existing can't be all that terrible, can it?
...on second thought, maybe don't answer that. Just pray she doesn't end up falling in love with the fool.
Chapters (2)