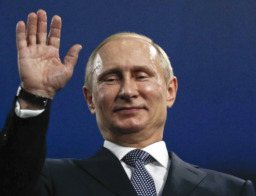 Everyone knows that Russia is shifty at best and about as reliable as back alley surgery. I mean, that's been a given in our world since Ivan the Terrible was around. Unfortunately, the Princesses of Equestria haven't exactly learned this lesson, and have left themselves terribly open to a cyber attack launched by the Russian Federation.
But what exactly is Putin after?
Currently relevant, absurd pony political satire. Teen for hidden innuendos.
A number of links are provided in-story at relevant points. Be warned, a significant amount of political flaming (biased against everyone equally) within.
EDIT: Featured 1/2/17! Thanks so much!
Chapters (1)