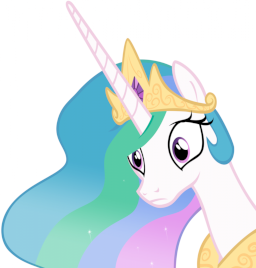 This story is a sequel to Putin Hacks Equestria
---
It's the meeting of the century as President Donald Trump and North Korean Supreme Leader Kim Jong-Un discuss serious diplomatic issues in Singapore; the first meeting of the respective heads of state in history.
But, there's another, unexpected attendee at the summit! After all, you can't have a diplomatic summit without having a representative from your interdimensional neighbors, right?
A story from the same universe as Putin Hacks Equestria, Trump Bans Ponies From Entering the US, and Kim Jong-Un 'Conquers' Equestria.
Chapters (1)