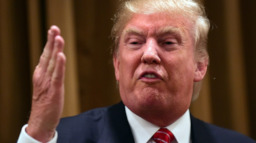 This story is a sequel to Putin Hacks Equestria
---
For too long, Ponies have been taking our jobs, getting caught in our jet turbines, and joining ISIS. Okay, so they've only really been doing two of those things, but that's still cause enough for the most powerful man in the world to ban them from the United States! Still, though, what will the democrats in the Senate say? And even more important, how will the alicorn Princesses react to the ban?
And what exactly is going on in Ukraine?
This story is the Spiritual Successor and *technical* sequel to "Putin Hacks Equestria". As before, there is significant political satire (everyone gets roasted equally, don't worry), and fun links in the story to follow.
Chapters (1)