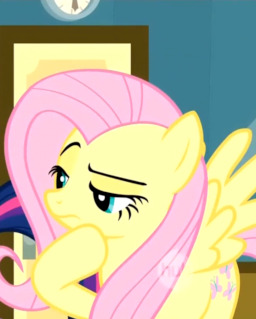 While in the market, Fluttershy witnesses a strange pony appear out of thin air. Fluttershy and her friends want to help the stranger, but the mare's problem goes far beyond anything they've encountered before. It might take a unique perspective on friendship to solve the problem.
As it turns out, Fluttershy has one of those.
Written for The Writeoff Association's "Look, I Can Explain..." contest.
Chapters (5)