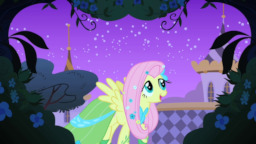 A quaint old well, a shiny coin, the first star of the evening: all harbingers of good luck and happy wishes. But lately, several ponies can't even remember making wishes. They certainly wouldn't have wished for this.
Takes place before "Magical Mystery Cure."
Got the last of the finalist spots (and most controversial!) in the write-off event "Deal with the Devil."
Featured on Equestria Daily.
Chapters (1)