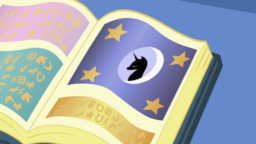 Twilight was always fated to be the savior of Equestria, along with her friends. But fate can be so easily altered. What happens in one alternate realm when instead of marrying a unicorn, Twilight's mother had instead married an earth pony, resulting in her daughter being hornless? Without her magic, Twilight's future and destiny are far less certain, as is the destiny of all of Equestria.
However, destiny is not so easily set off course. When the princess of the night returns, can one little earth pony hope to be the one to help her damaged heart?
Now with a TV tropes page! Thanks to redandready45.
Chapters (92)