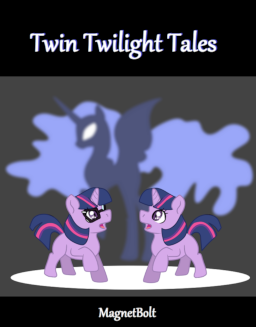 When magic goes wrong, it can have disastrous results. For example, you might end up with two fillies when you only expected one.
An episodic tale about motherhood, two diverging lives, and reckless use of incredibly powerful magic by everypony involved.
---
Cover art by AmpDragoness
Teen rating for more blood in one or two later chapters than they'd allow on the show. Better safe than sorry.
Chapters (32)