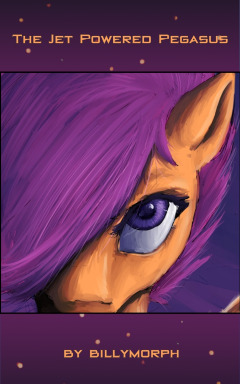 Anything can fly with enough force behind it, even Scootaloo. An adult and still flightless, Scootaloo poured everything into a jet powered suit to get her into the air. But, with her debts mounting and the Hearth's Warming Derby organisers frantically updating the rules to stop her ever racing again, she has to fly faster than ever before if she wants to keep her wings.
Second place in the November Write-off "Out of time"
---
With thanks to the Write-off reviews for their feedback, and docontra and sevenofeleven for their help pre-reading. Cover credit to ShinZm1911, cover design (with huge thanks

) by Novel Idea.
Chapters (1)