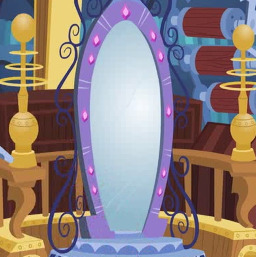 The Canterlot Exchange, ten thousand humans and ponies pass through its doors every day, on their way to destinations all across Earth and throughout Equestria. Some are wide eyed migrants, others are only passing through, or on their way to find the most exotic holiday of their lives. They are mavericks, heroes or just everyday travellers, but every one has a story to tell. These are just a few of the tales I've gathered from the Canterlot Exchange.
---
With thanks to Luna-tic Scientist, Lord of Dorkness and docontra for their help pre-reading.
Winner of the Transformation group 3000 Member Celebration Contest!
Chapters (10)