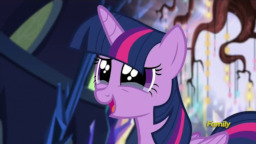 Source
In this sequel to Wrath of an Angry Prince, Spike enlists Rarity and Fluttershy to help remake Twilight's dresses that she wore as a unicorn to help remind her of the most important events in her life as part of an effort to help Twilight get over the loss of her library.
Meanwhile, Discord also joins in, determined to get on Shining Armor's good side by remaking Twilight's best mare dress.
*Special thanks to Pastelights for editing.
Chapters (7)