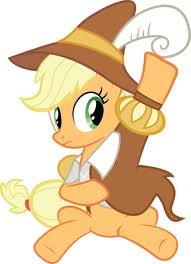 After being shipwrecked in Illyrimane, Applejack disguises herself as a stallion so she can make her own way into the world and serves the Duke Spike, who sends her to woo the Lady Rarity for him. Applejack is soon shocked to discover that the unicorn has fallen for her instead!
How will she untie this tangled knot? More importantly, how will she win the dragon she loves when he thinks she's a boy?
Based on William Shakespeare's play Twelfth Night.
Chapters (16)