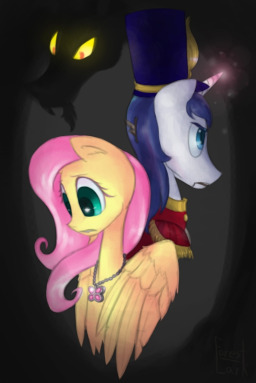 Source
It's Hearth's Warming Eve and Fluttershy's gift from Aunt Luna is a nutcracker. Her aunt tells her that he is under a curse, cast by an evil monster called the Chaos King.
She doesn't believe her until night falls and the Chaos King comes with his army. Shrunk in the battle, Fluttershy must venture with the nutcracker into the Land of Sweets to defeat the Chaos King and break his evil spells.
An MLP twist on "The Nutcracker."
Cover Art by Forest-Lark
Chapters (13)