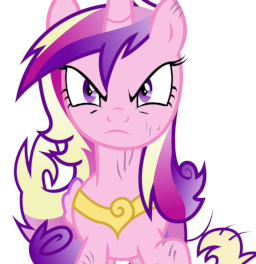 Cadence was a very hardcore shipper.
What? Wasn't it obvious?
Being the Princess of Love, it shouldn't be that big of a surprise.
However, as many know, being a hardcore shipper had it's downsides.
Especially when you utter a few words at the wrong time, wrong place, and wrong......
Just wrong EVERYTHING!
(Rated Teen for CURSING, SO MUCH CURSING, and adult humor)
Chapters (1)