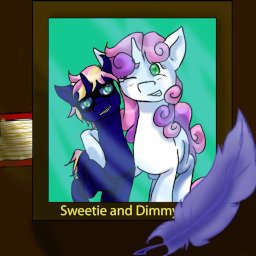 This story is a sequel to Paternally Yours
---
Sweetie Belle volunteers to foal-sit Diminuendo, her little half-brother, but Dimmy starts being distant towards his older sister almost immediately. Can Sweetie Belle break down the walls he puts up, or is her relationship with her little brother over before it can begin?
And why is Dimmy acting so distant anyway?
Cover art by the wonderful Kaitlyn Warner.
Chapters (1)