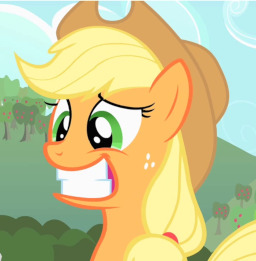 Applejack, Lord Mayor of Ponyville, is invited to the minotaur homeland of Beefland. A new sapient creature has been discovered and, frankly, they need Celestia's help. Foreign relations ensue as Applejack meets and greets leaders from all over the world.
Not every leader's interest in the creature is academic. Plots intertwine and unravel as Applejack navigates the strange world that is international politics.
And also, maybe more importantly, interpersonal relations.
---
Rated Teen for
Politics
and
Drama
---
Chapters (10)