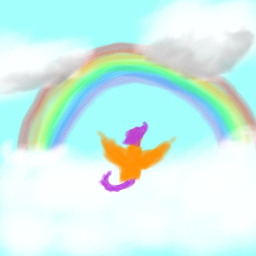 It's getting embarrassing.
Scootaloo, pegasus extraordinare and honorary sister of the coolest Wonderbolt ever, is still unable to fly. She'd been told to wait a while and she'd grow out of it. She'd been told that her wings would get stronger if she just kept practicing. She'd been told that she was just a late bloomer.
Bull.
It's time Scootaloo finally flew. She's going to pull out all the stops, break all the rules, and try every strategy in order to achieve her lifelong dream. Not alone, though. She's going to need lots of help from her friends if she wants to do it without getting killed.
At long last, Scootaloo will fly!
---
Rated Teen for
Muchas Smoochas
and
Drama
---
Chapters (15)