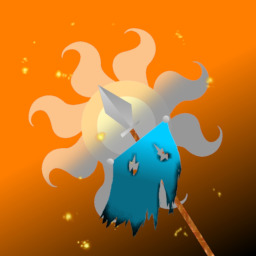 Celestia is not invincible. Strong, yes. Ageless, assuredly. Magical, undoubtedly. But not invincible.
The Princess of the Day has been attacked, and she did not escape unscathed.
While Luna fights against the mortal fear gripping her subjects in the wake of the assassination attempt, the enemy runs free. Twilight Sparkle must assemble a team to bring the pony to justice. Few ponies can be trusted, and fewer still can be expected to succeed.
But the kingdom has heroes: The Knights of Harmony. Ponies who have stood against evil and won, who fight to make Equestria a safer place. Each is an expert in their particular field, masters of their trades, but they have yet to work together.
An adventurer past her prime.
A tinkerer with too much time on his hooves.
A spy whose primary instinct is to lie.
A dishonored soldier with an axe to grind.
As they delve into the origins of the assassin, they find that Equestrian history still has secrets long buried. Can the knights come together as a team before she finds her next mark?
---
Rated Teen for
Action Violence
and
Drama
---
Chapters (40)