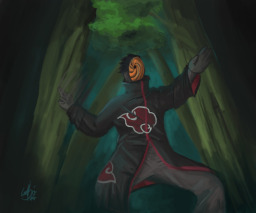 Source
Not all humans who arrive in Equestria are friendly. Sometimes, they're total assholes.
Sometimes, they're trolls. Like these guys.
When you're two dudes who are cosplaying as Tobi and Yoshimitsu and are labelled Public enemies 1 and 2, sometimes, you just gotta go on a road trip.
Loosely inspired by F*ck it I'm having fun. Pic drawn by Genbu, who's kind of the coolest.
Edit: Huh, featured on 5 May 2014. Wasn't expecting this.
Chapters (19)