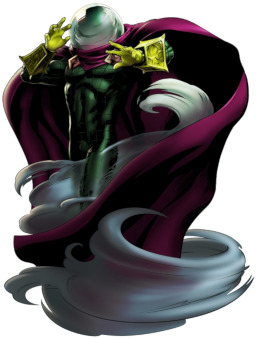 Source
Ethan McIntyre was a young man with aspirations to become an actor, stage magician, and/or special effects artist. So who else should he go to a convention as, but the special effects based supervillain, Mysterio! (The Animated One, because comic books ruined him like they did everything else!)
How could a purchase from a mysterious merchant lead to him being transported into a world of magic in which the inhabitants believe him to be a powerful sorcerer with villainous intentions?
Can Ethan pull of the part of a lifetime and fool the world into believing his abilities are not all just the super-tech versions of smoke and mirrors? Or will he fall before he finds the reason why he was displaced into such a strange turn of events? And will he stick to the moral compass he always followed, or lose his way to the temptation that comes from his new found role?
Chapters (19)