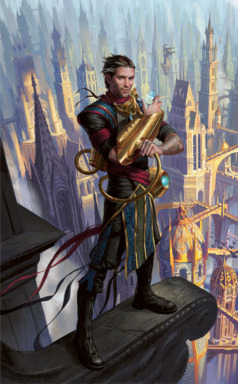 Source
So get this, several friends of mine thought it would be a good idea to go to Comic Con. Now, I'm not one for large gatherings like these, but they offered to have me go as my most favorite character of all time, Ral Zarek. How could I refuse when they're paying for just about all of it?
In the end I should've, I'm forced into some strange new land filled with murderous, backstabbing miniature horses. All the while I have to hide among them just to stay alive!
There's one thing I am certain though, and that's that I will be- no... I am the greatest mage that this world will ever know!
FOR I AM THE GUILDMASTER OF 1,000 SPELLS!!!
Currently doing a do-over for this story to make it more interesting, and it'll be in chronological order now! Hope LoHAV is still a thing, looks kinda dead though... Tags will be added when they come.
Chapters (2)