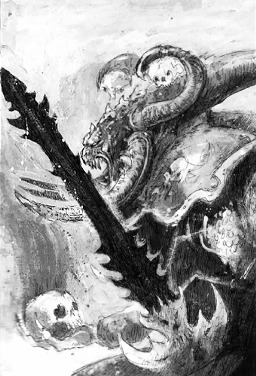 You ever had those days when you think the universe is out to get you? Well I'm one of those days right now and it seems that the universe decided to screw me over in a whole new way by sending me to a different world.
Oh but that's not the worst part. The worst part is that I was wearing a costume before I gotten whisked away and well...
Lets just say that it ain't a costume anymore.
Inspired by "Rise of Darth Vulcan" by RealityCheck, and credit goes to Uberdeathninja and his story "Malideus" for starting all this craziness.
Editor: NightmareKnight
Rated T for creative use of swears and gore.
On Hiatus due to horrible math grade and grounding. Expect update near the end of the month.
Chapters (6)