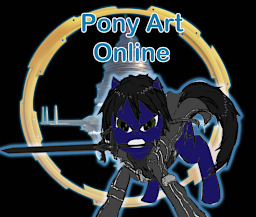 Is 2025, year of the MMO-RPG of Virtual Reality. Two gamers named Asuna Yuuki and Kazuto Kirigaya start a new game called Legends of Equestria thinking is just a game, but probably is much more.
Twilight, as the new Princess, has to deal with the visit of the two warriors Kirito the Black Swordsman and the Flash Asuna. Are they friends or perhaps a new threat to the Ponykind? And why they call her an NPC? What's the truth about them?
This is a translated version you guys, my original is posted in Spanish, my mother language. If you speak Spanish you can find the original
here.
Chapters (15)