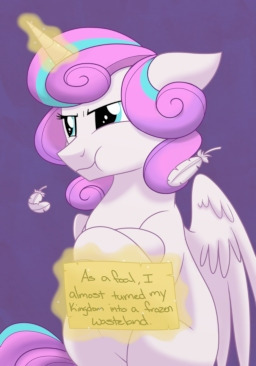 Source
Flurry Heart is not like other filles. She's your local geek, otaku, cosplayer, comic obsessed fangirl. She's also a Princess, but who cares?
And it's her favorite time of the year, the San Neighgo ComicCon.
Cosplay? Check!
Life savings? Check!
Extra big saddlebag for her new collectibles? Double-check!
Permission form her parents? Che… hey! What you mean with diplomatic meeting? Does it have to be today? Wait! Not fair!
No, this is not going to end like this. Flurry would go to ComiCon and that's final!
A silly one-shot for the Cadence is a Terrible Mother contest!
Chapters (1)