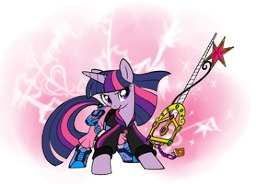 Source
The final battle between Sora and Xehanort was a failure. Sora is on his last legs and his friends have all been captured. When he refuses to help Xehanort, he is sent into darkness. What he finds on the other side surprises him above all else.
SORA IS NOT A PONY!
Keyblade images provided by Xelim on deviantart. Here is the link to his profile page.
http://xelim.deviantart.com/
The keyblades can be found in his gallery under the 'keyblades' section on the left panel.
Also, feedback is always appreciated, especially if it's constructive criticism. If you leave a downvote, please tell me what I screwed up on so I can fix it.

EDIT: Holy crap! Featured?! Thank you so much guys! (1/14/15)
Chapters (20)