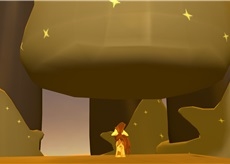 This story is a sequel to Pip's Big Adventure
---
Pipsqueak has finished his long school year, and is finally on summer vacation. He decides to go to the best place during summer break, the beach! However, his vacation will be cut short....... very very short.
Pip ends up getting hit with some random stream of magic, and is shrunk down to the size of a seahorse, and now the beach turns into a desert. But what could make it worse or better for him, is that the princess of the night, Princess Luna, has also decided to take a break on the beach, and is heading in the direction of the appropriately named, Pipsqueak.
Note: Macro/Micro story. Hopefully you'll enjoy it either way.
Chapters (1)