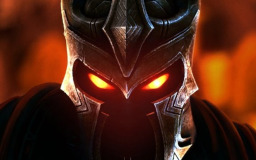 Source
Supreme Overlord of the Dominion of Equestria.
Wonderful title isn't it?
Capture the Country, Marry the Princess, Take over the world.
Sounds like an Adventure story doesn't it?
Well this is no story.
How do I know? Well I'm not stupid for one.
All those other dolts that came before fell into too many simple traps.
They're all so easy to avoid.
That's why I work to rule.
The rules.
The Rules of an Evil Overlord.
Chapters (84)