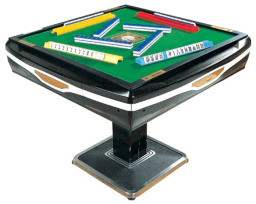 Source
This story is a sequel to Rock, Paper, Scissors.
---
In the dark and dingy parlours of Canterlot, guards ponies come out to play.
It's a fast paced game of strategy and quick thinking. A pastime as old as time.
An arena to settle all disputes and make any bet under the sun.
It's Mahjong.
A follow on from Rock, Paper, Scissors.
Next up, Outpost Everfree
Chapters (1)