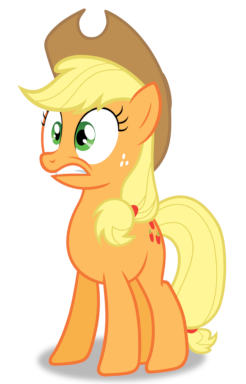 Source
After having sweet, passionate love in the Apple Home, Caramel and Applejack start to panic over the possibility that Apple Bloom might have witnessed their "special adult time".
Did the little filly see them do it, or didn't she? That's the question.
Inspired by an episode of "The King of Queens" (very under-rated show)
Rated teen for the mention of sex, but the sex scene itself is not included.
Image by: http://bronyvectors.deviantart.com/
Chapters (1)