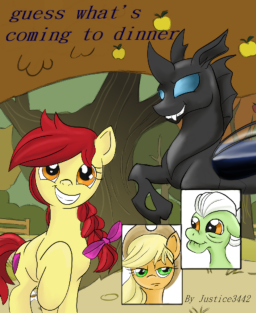 Source
Apple Bloom is bringing over her 'colt friend' for dinner, but she and the rest of the apple family have some concerns that the Apple's matriarch may not be progressive enough to accept this new relationship.
Inspired by a conversation with Nova Quill.
Wonderful cover art by ALSO by Nova Quill.
Chapters (1)