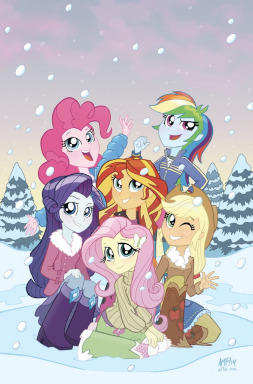 December twenty-third: perfect timing. Sunset can deliver gifts to her friends then get out of their way as they celebrate with their families. No car and no home, but Applejack is nice enough to help out for just a few hours before moving on.
Applejack has something else in mind.
---
This was written for Sane Marbles as a part of Jinglemas 2020! For more information about Jinglemas, checkout our group!
Chapters (1)