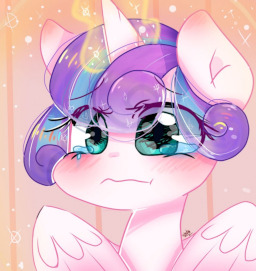 Source
Shining Armor is summoned to his daughter's school after a major fight there. Flurry Heart started the fight with other students, but as Shining discovers, sometimes there are things worth fighting for.
Done for the Quills N' Sofa's panic speedwrite on the topic of "Princesses." Join us. Do it. You will have fuf fun.
Editing by the amazing LevelDasher. Cover art by windymils.
Good to be back writing, y'all!
Featured 07/26/2020 through 07/29/2020 (my first feature!). Thank you all!

Now with an audio reading by Straight To The Point Studios. Thank you!

Chapters (1)