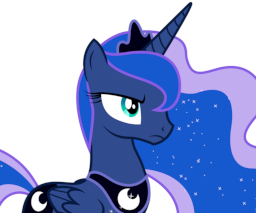 Source
Luna has been the keeper of dreams well before her banishment, and after a thousand years of absence and unchecked nightmares, she makes a vow to herself to continue helping ponies to the best of her abilities.
But, unfortunately for her, somepony doesn't take kindly to dreams being so rudely rooted around in, changing this and that all willy nilly with no regard for anypony else's hard work.
This somepony thinks it's time that Princess Luna be brought in for a little chat.
featured 6/4/2019
Chapters (1)