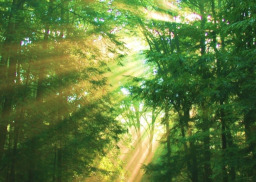 My name is Lottie.
When my Grandpa died, I never expected any more really drastic changes in my life. Maybe I would've been more prepared.
Clues and whispers aren't going to be enough on their own. Sometimes you just have to get your hands dirty, set things in motion yourself, no matter how weird they get.
And boy, do things get weird.
And on a completely unrelated note, word on the street in Ponyville is that there's something in the woods.
Takes place between seasons 3 and 4. I starting writing this a long time ago.
fanart by Apex-Jerico (spoilers for Ch. 3)
Featured: 01/01/19 (thanks)
Spoilers in the comments, you've been warned
Chapters (31)