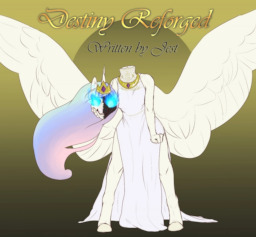 Source
An average man died an average death, having achieved nothing of note, either of good, or evil. While in a different world, Celestia has perished during the changeling invasion, leaving behind grieving sister, student and nation.
But death is not the end for either of these people and with the power of a star, their destinies will be intertwined and reforged anew!
---
Anthro
(More characters and tags will be added as time passes. Also make sure to check out the sister story to this one.) Trigger warning, violence, death.
Will return once another main story is complete, or a funding goal is met.
Chapters (1)