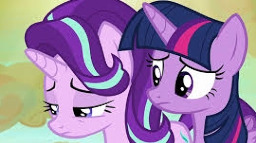 The fight against the Pony of Shadows didn't go according to plan, and when Starlight comes to, she finds she's been in a magically induced coma for two hundred years.
Nothing is as recognizable as the Equestria she knew, not even the landscape.
Lost in time, how will she cope?
Gift for Tilgoreth
Featured block 11-14-17
Chapters (13)