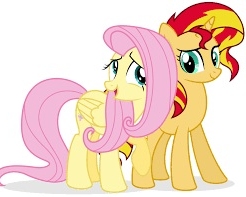 Following the events of the Friendship Games, Sunset's homesickness wins out and she returns to Equestria. Though forgiven by Twilight and pardoned by Celestia, she still faces some resentment from the citizens of Equestria.
But one pony believes that everypony deserves a second chance. Even if she denies it.
Continuity: Equestria 616
Written for the Sunset Shipping Contest.
Popular Stories 8-13-17
Chapters (11)